Aaron Rodgers has opened up about his future as there is no reason he will not return to the Green Bay Packers next season.
Aaron Rodgers Quarterback Green Bay Packers revealed his thoughts on 'The Pat McAfee Show' on Tuesday that there was no certainty about the N.A. business UFA.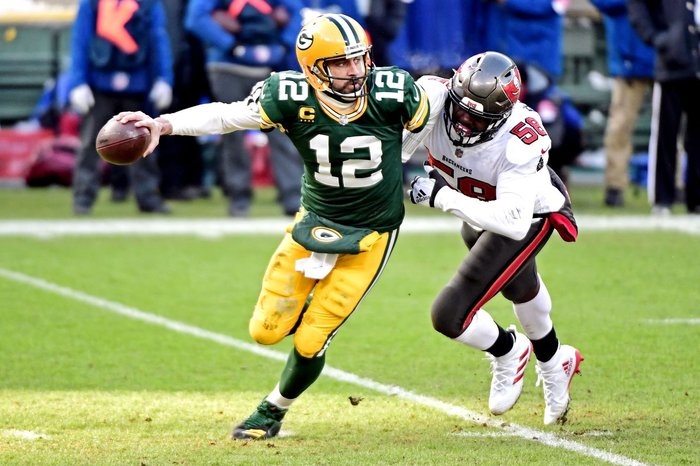 'I spoke the first time I spoke to the media. It is just the realization that I think that in the end, my future is out of my control. Which just hit my heart right now. I'm thinking of Aaron Jones and Corey Lindsley and the others who have us under contract, Big Dog (Marseille Lewis) who I don't know their future will be. How and including myself '
'I didn't give anything about that,' said Rodgers, speculating about his future. I don't care about speculation at all think people are used to hearing the truth from athletes.
That's all after the game. It was 15 minutes crying in the locker room with some of my teammates. I sat there for an interview and they asked me questions. I answered seriously, just like I did in this show. Is that my future is not in my hands Now this is true for all of us. 
I'll be like Tim Duncan or (Derek) Jeter or (Bryant) Cobie and play with one team for the rest of my career'. Usually you dream about that.
'That's like a dream situation and I've spoken a lot about it throughout my career. There is no certainty in this business. And I think it's beautiful to sit and look around. And I went to a beautiful place about it. It doesn't mean that it's not true.